"Your course was vastly detailed, brilliantly planned, extensive (wow), incredible value for money. It was extremely well presented and sequenced."

Jessica P.

Discover the art of bringing subtlety, depth and transparency to your paintings by making your own unique collage papers!

NOW WITH SUBTITLES IN 9 LANGUAGES!
(English, French, Spanish, German, Dutch, Danish, Norwegian, Swedish, Italian)
Are you frustrated that your artwork feels flat and lacks depth? Do you want to learn a new technique that will take your creativity to the next level?
Look no further! My easy-to-follow course will teach you how to create stunning transparent collage papers that will add a whole new dimension to your artwork.
Not only will you have fun exploring this novel technique, but you'll also learn how to add subtlety and nuance to your paintings.
These techniques are truly unique and I can't wait to share my secrets with you!


BE INSPIRED BY WHAT YOU COULD CREATE…


"This course was definitely unique! It was clearly laid out with instructions for materials and how to proceed step by step in making collage papers. The video showed each step and the brand of paint and inks used. The price of this course is worth every penny!"
Bonnie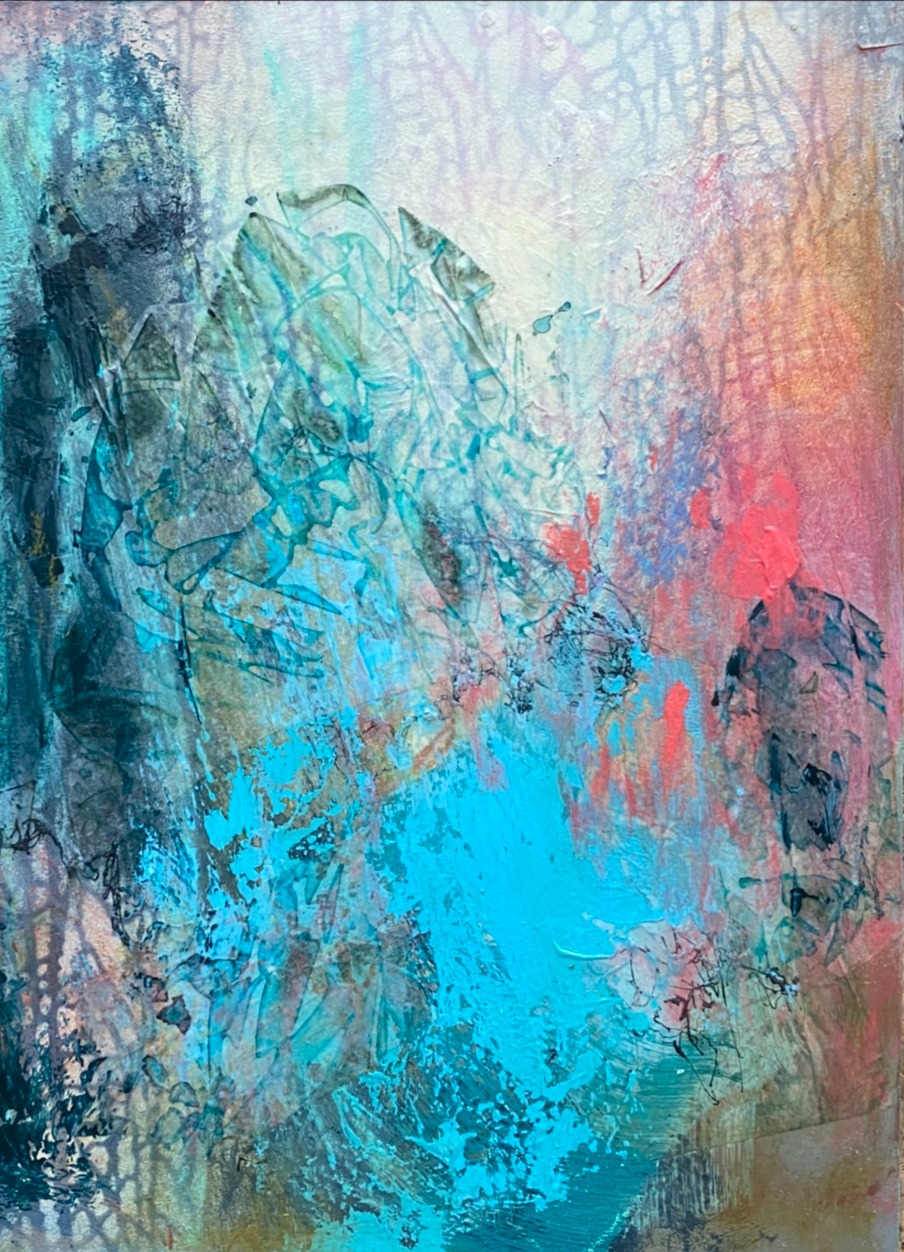 TAKE YOUR TECHNIQUES TO THE NEXT LEVEL
Learn how to create your own beautiful and unique collage papers

You will learn how to create visual depth with unique marks and patterns using translucent collage papers which you will make yourself.



This is not collage using ephemera or found papers from books or magazines. In fact, it doesn't even look like traditional collage.
This is a way to introduce the kind of marks into your work that are impossible to create directly on canvas.

"I loved the techniques you shared and have completely transformed paintings about to be thrown out by applying these papers."


Ingrid M.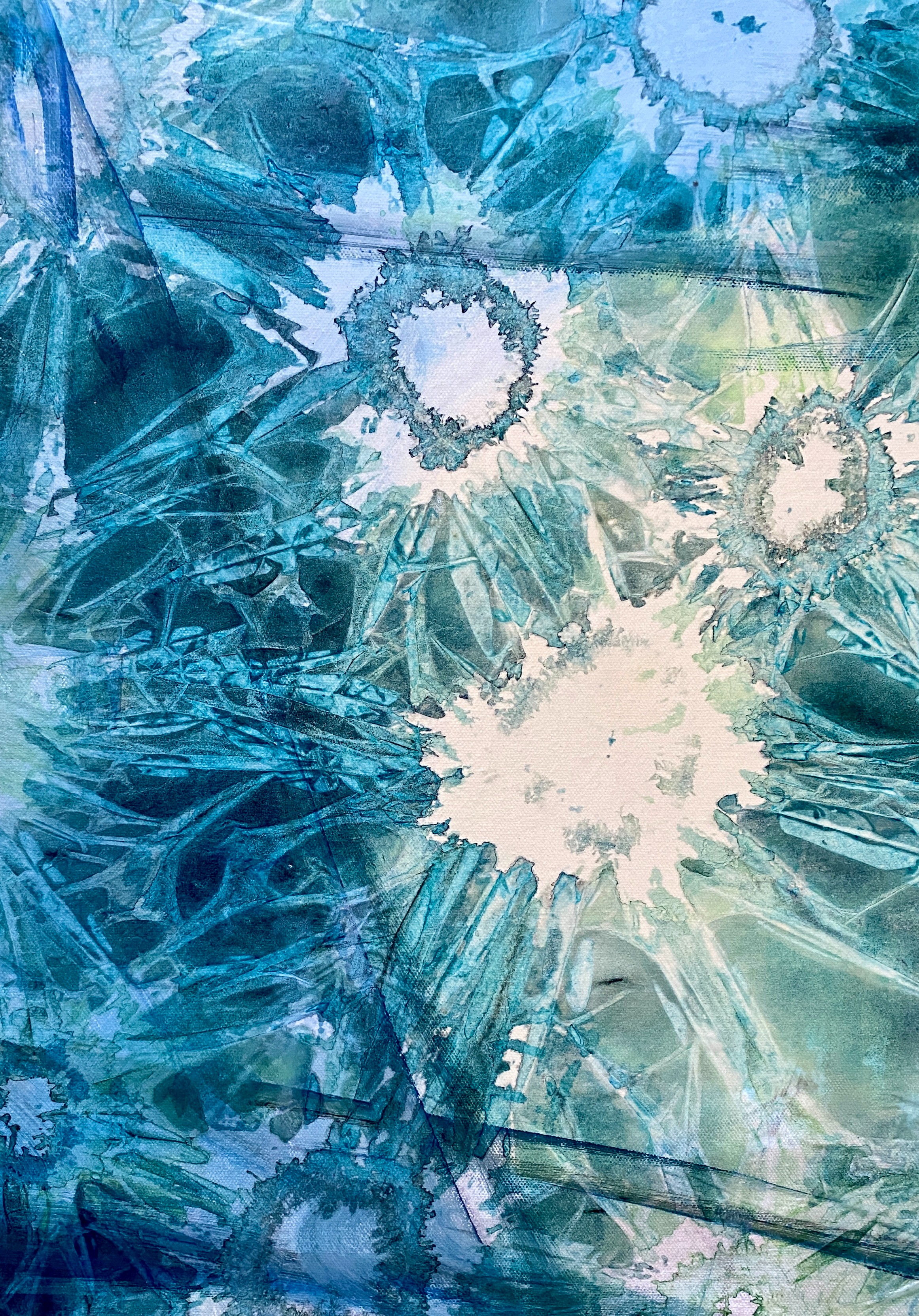 WHO IS THIS COURSE FOR?
This pre-recorded, self-paced course is perfect for any artist wishing to introduce subtlety, transparency, new marks and a sense of depth to their work. Useful for abstract and representational artists alike.


Suitable for acrylic, collage and mixed media artists, including those working with cold wax medium, the approx. 80 minutes of video content in this course is an equivalent amount of learning to a one to two day in-person workshop.
COURSE CONTENT
The Basic Method of infinite possibilities
Using more than one colour
Picking up patterns
Veiling
Using objects
Manipulating ink
Glazing with collage
Advanced techniques: borrowing from textiles
Intense Saturation
Applying your collage papers
Integrating your papers
BONUS module: Ask me questions and share your work!
***Includes downloadable PDF transcripts for each module
- helpful for those not fluent in English or hard of hearing.***

AND NOW AVAILABLE WITH AUTO-GENERATED SUB-TITILES IN:
English
French
Spanish
Dutch
German
Italian
Swedish
Danish
Norwegian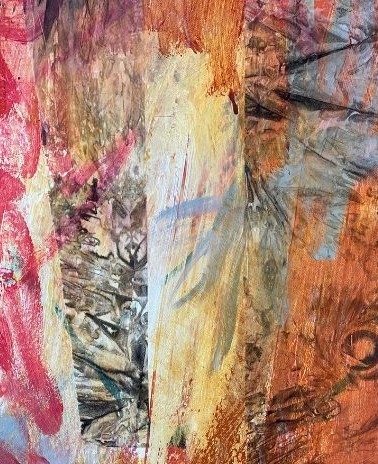 MATERIALS LIST

Wet-strength tissue paper available from Carnival Papers  (UK and selected countries) or directly from me here (Worldwide). It is also available on Amazon in various countries. You need a tissue paper that will not fall apart when wet - check with your art materials supplier if unsure. If you cannot get hold of wet-strength tissue the next best thing to try is 'unbuffered' tissue paper (used for packaging).
Plastic surface, e.g. thick polythene or a plastic tray
Acrylic ink (brands such as Liquitex, Golden, Daler Rowney, Sennelier are all good)
Acrylic medium (matte or gloss)
Spray bottle (optional)
A hanger (optional)
Elastic bands
Paper towels
Small containers/cups for mixing ink

FAQ


Who is this course for?

This course is aimed at acrylic, mixed media and/or collage artists, including those working with cold wax medium. If you use acrylic paint or mixed media then what you learn in this course can expand your creative repertoire.

I'm a beginner, is this course suitable for me?
Absolutely! This course is for all levels. The techniques in this course are not very difficult and you will be amazed by what you can create.

How do I sign up for this course?
My course is hosted on Teachable. You will have to set up an account with a password in order to pay and to sign up to the course. You will need your password every time you want to sign in to the course.


How long is the course?
There are approximately 80 minutes of video content. It's all pre-recorded and self-paced and you will have lifetime access to the course.



Do I need a lot of new materials?
If you are a practicing artist or even a hobbyist then you probably have most of the required materials. The main product we will be using is Wet Strength tissue paper, acrylic ink (or very diluted paint) and a plastic surface like thick polythene or a plastic tray.



What is the format of the course?
This is a pre-recorded video course hosted online and members get an individual, private account to access the course.
You can watch the videos whenever you want, and as many times as you wish.
You will also be able to download a transcript from each video module.


Do I need to use the Teachable app?
No. You can access the course on any internet browser. There's no need to use the app if you don't want to.


How much is the course in my currency?
You can check the price of the course in any currency here.


How long will the course and videos be available?

You get lifetime access to the course. "Lifetime" technically means for as long as my business is running.


Do I need high speed internet for the course?

Yes, you will need a good internet connection to view the video content for this course.

Kasia is a mixed-media artist living and working just outside London, UK. She creates large scale layered paintings which she describes as emotional landscapes. 
Her works are held in private collections in the UK, US, Canada, Europe and Japan.
Through this introductory course, Kasia provides an intimate insight into her creative process, an presents a unique opportunity for you to learn from her specialised techniques.

Check your inbox to confirm your subscription